For Immediate Release
9/19/2015
L.F. Jennings won 3 awards at the 2016 ABC Excellence in Construction Awards, taking home awards in the categories of: Retail $5 million & over, Retail Interiors and Interiors $75-100 per square foot.
-Winning Projects-
Belmont Chase Shopping Center (Retail $5 million & over):
Belmont Chase is located in the Belmont Executive Center master planned development, serving Loudoun County's customer base from centrally-located Ashburn, VA.  The center has visibility and easy access from Leesburg Pike/Route 7, Russell Branch and Claiborne Parkways.
Belmont Chase creates a desirable destination for Loudoun community members and nearby office workers with easy access to make shopping convenient, and plazas that invite customers to linger.
Belmont Chase is poised to effectively draw highly engaged customers who desire the best shopping and dining the area has to offer, making Whole Foods a perfect fit as the centers anchor tenant.  Other key tenants include Cava Mezze Grill, Cooper's Hawk Restaurant, Floyd's Barbershop, Peet's Coffee, Habit Burger and Pazzo Pomodoro.
The architectural styling incorporates natural materials with a modern flare. Flat angled roofing, architectural buttresses, awnings and wood work are some of the key features to the centers stunning design by both CREATE and Rounds VanDuzer.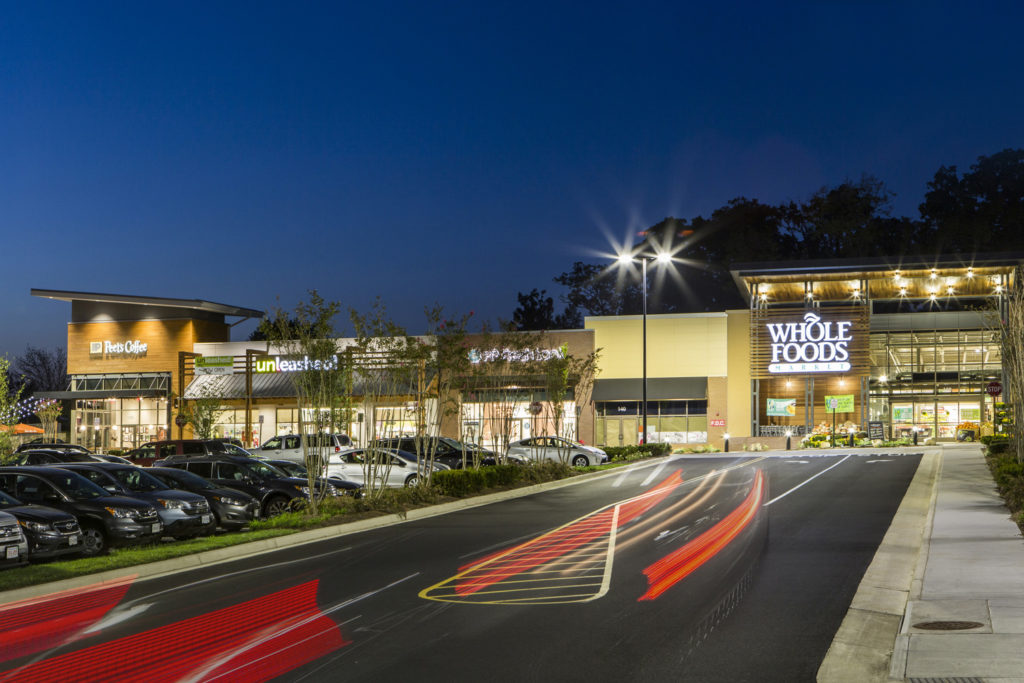 Whole Foods Market, Belmont Chase (Retail Interiors):
Whole Foods Market is the primary anchor tenant for the entire award winning Belmont Chase Shopping Center. This Whole Foods' was awarded separately for its interior fit out.  The interior is top of the line, setting the standard for high-end grocery stores. The store has two levels with indoor and outdoor seating.  Mill work, polished concrete, metal work, a whiskey barrel ceiling, tile walls, and more all create a truly unique and inviting environment for shoppers to enjoy rather than quickly dash in and out.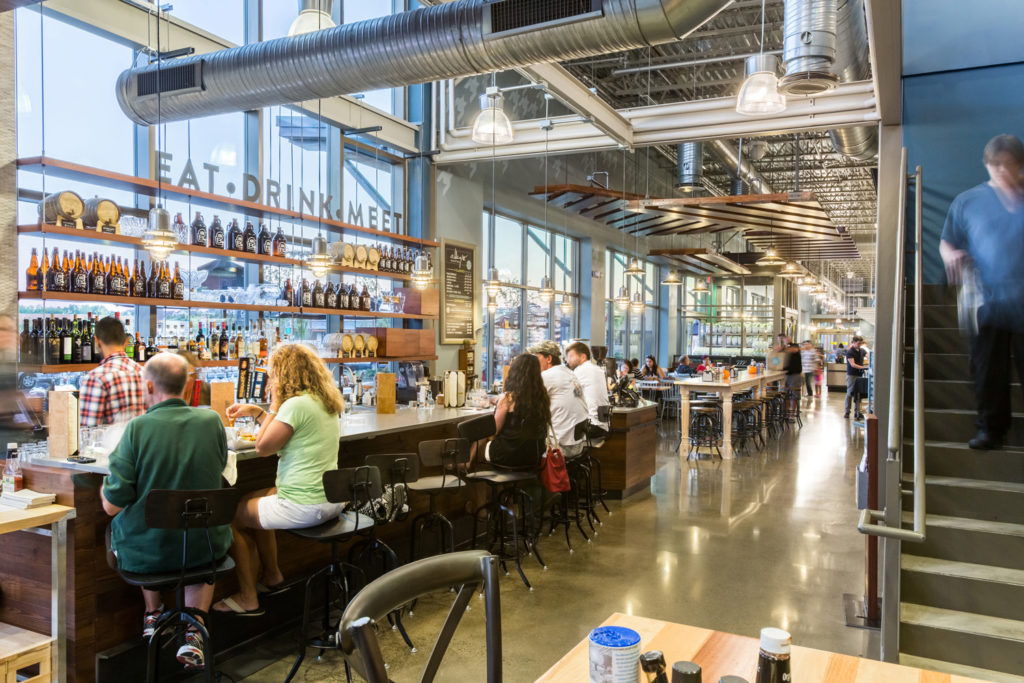 Local Motors at National Harbor (Interiors $75-100 sq/ft):
Local Motors is a revolutionary company that has become famous for their unique approach to building highly customizable vehicles at unprecedented speeds. For example, Local Motors was the first company to manufacture a road ready 3-D printed car and their new facility at the National Harbor will use a large scale printer to demonstrate how these cars are made.  Local Motors also produces other vehicles such as a high performance off road vehicle, a vintage racing motorcycle, and a motorized bike.
The facility is a 20,000 sf interior fit out project, designed by Bignell Watkins Hasser. The project is comprised of: a lab for the co-creation and research of their vehicles, a showroom/retail center, a build floor for the assembly of the various products and vehicles, and a 3D printer capable of printing their automobiles.  One of the signature features of the facility is a winding ramp from the second to first floor, perfect for displaying the capabilities of the companies drift trike, The Verrado.
The project was anything but simple: "There's countless challenges that we had during the upfront design process," Jeff Black, L.F. Jennings' VP of interiors says. "Where we're building the space is an issue in itself because above it is a hotel. We had major sound constraint issues, height restrictions (since these printing machines are 15 feet tall), and we even had weight restrictions on slab from vibration of the printer. We also had to create a new exterior opening to get the printer into the building."  Some of the key things to consider during the design phase included the huge power requirement and the ventilation requirements to handle the heat loads of the printer."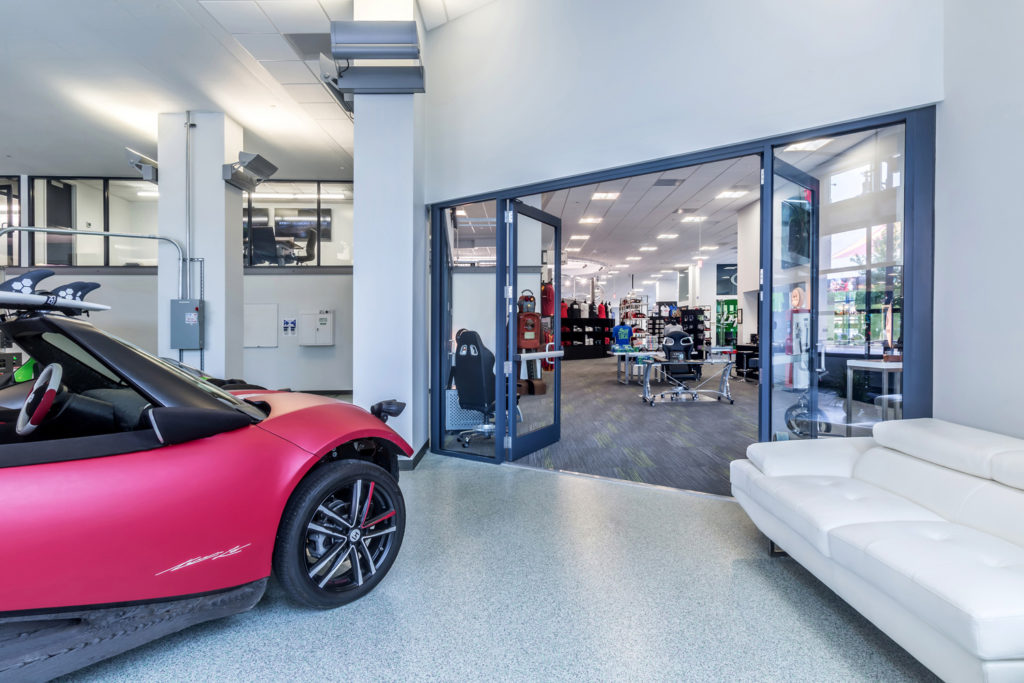 For more information:
Sam Hunter
L.F. Jennings Inc.
Falls Church, VA
703-531-2302